Combine

The Three Biggest eCom Giants :

AliBaba, Amazon and Ebay
Avoid

ALL the usual eCom hassles like investing

Huge amounts, Stocking,shipping

etc
Get into multiple niches to
10x or 100x

your income with our

unlimited site license
Dear Intelligent Marketer,
Let me tell you as it is. eCommerce is NOT as easy as it's being peddled to unsuspecting marketers by some unscrupulous people out there. Especially when you don't have thousands of dollars to invest in it and loads of time and/or employees to take care of stocking, shipping and managing your eCom store.
Hello My name is Anwesh Rath and I have been marketing online since 2007.Between myself and my partners David and Ankit, we have over 20 years of experience in online marketing and we sure know the most cost effective ways to scale up our businesses and teach other marketers do the same.

I have been doing eCom for a while now and what's crazy is that I got sucked into shopify and 3dcart at first and ended up paying hefty fees and lost a ton in stocks that I couldn't sell due to lack of market research. Turns out the "Awesome Shopify Course" I bought, pretty much misled me . But that wasn't just it. There is way more to it.
10 things They Are NOT Telling You About "Traditional" eCommerce
Platforms like shopify charge you
$179/month

for a basic eCommerce platform with pretty much an

ugly looking store front.
Addons and Themes to make your store function properly and look like a decent , "semi-professional" store costs an arm and a leg. We are talking about
$97 per theme

and boat load more for Add-ons.
Shopify stores that are doing REALLY well have a proper fulfillment process in place with
tons of employees and warehouses

to store the inventory. If you are just starting out, then just this point itself should stop you from

throwing money into shopify.
The stock you
couldn't sell

will be left in your storage and you

won't be compensated

for that.
YOU have to
handle the refunds

yourself and of course the

customer service, disputes and chargebacks

. Basically a TON of hassles
A LOT of market research

is required before you find that winning product and start selling it to the RIGHT audience.
Of course you can use Shopify and use Alibaba to drop ship and pay
$179 per month

to shopify for that …..WAIT!!!!
e-commerce platforms
don't give you full control

of what you want your stores to look and function like.
In North America? Then it's even more difficult because of
costly shipment and inept system

in place to deal with foreign currencies.
The only people that have any real success with ecom are the ones that are holding all of their secrets on the "Inside" simply because they
DONT'T WANT YOU TO STEAL THERE THUNDER!
Basically, Running Your Own eCom Business Isn't Nearly As Simple As It's Been Presented To You In The Past
Truth be told, it's NOT Newbie Friendly!
However, We Have Devised A Perfect Solution For You
But more About It in A Moment!
Now I want you to imagine this. What if you could Storm your way into the eCommerce scenario Without Having to
Have your garage overflowing with all the goods you "intended" to sell
Dealing with extremely costly drop shipping companies
Paying $2k a year just to have a half decent store on shopify or 3dcart or Vollusion etc
Break your head with technicalities of setting up your online store
And most importantly, learning ANYTHING new at all that you are not comfortable with…
That's right. We at eComify, have solved this problem for you and just to be sure that you understand, that we know what we are talking about,
Check out How Much eComify made me in just 30 Days:
Introducing...
Powerful tool to Create Amazon, Ali Express & Stores in Just few Clicks
3 Click installation of Plugin and theme
Enter AliExpress, Amazon and eBay Credentials
Follow our training to beautify the site in minutes
Enter your keywords to import as many products you want
Get online and start receiving cash
Get Instant Access to eComify
Here's what Our Beta Testers are saying about this Awesome Plugin...
Delilah Taylor

| eCom Expert
Dexter Paglinawan
Man Phuah


CPA Expert
Declan Mc
Saul Maraney

CPA Expert
Jimmy James
Brian Gonzalez
Michael Appleton
Ijlal
Jitendra Vaswani
Gavin Birchall
I got the early review access of Ecomify and I'd a deep look at the technical aspects of this WordPress Plugin. I must say that this is a properly optimized, light-weight, newbie-friendly plugin for the best possible performance irrespective of your server, whether it's Shared or VPS or Dedicated servier. It'll work smoothly on ALL. Ecomify fetches all the relevant data from all the 3 major Ecom players in just a few seconds. Yes, in seconds, not even minutes ! I recommend this plugin to everyone who is looking forward to make huge cash in the booming Ecom niche. No one will be disappointed with the results. It delivers more than what it's expected to !
Santosh Singh
The worst thing for you to do to have an ecommerce business is to add your product details (pictures, descriptions, etc.) one by one. Even though it's affiliate products, it will still make your head spinning.
Ecomify will shortcut all the boring repetitive things in creating your catchy and profitable ecommerce affiliate store. And at the price below $20, it's totally a steal!
Lemy Yu

| onlinesuccesswithyou.com
David's product is a BEAST! I've seen many Shopify products and sotware out there but this one is one of the best - hands down. Highly recommend you to test this BEAST out!
Gerald Soh

| Internet Wealth & Freedom Mentor
Finally A Solution That Gives You The Best Of Both the Worlds eCommerce and Affiliate Marketing
eCommerce is no doubt the best thing right now. With
over ($500 Billion) being spent every year,

staring right at you to snatch up your piece of the pie.
eComify not only helps you grab your share from
$236 Billion

company

Alibaba

or

$88 Billion Amazon

. But we give you ALL the options that you would need and let YOU choose the best for you.
Use one or all. It's YOU who has the control.
Not some high cost, ugly and difficult to use platform.
All This Sounds Amazing.. Doesn't it?
But There's a Catch!
Alibaba, Amazon and eBay

have over

(200 million Products)

, and it sure ain't a one person's job to go through all the products and setup the stores.
But we solved this problem with our State of the Art technology that
automatically filters

the products based on YOUR keywords, and presents you with options to import them.
Just Check Out How Smoothly it Works below!
We Are NOT Just Handing Over To You The Best Tool To Dominate eCom Scenario….
We Also Show you How To Exactly Get Your Store Up and Running In Less Than 5 Minutes
That's Right! Most of the software being sold out there doesn't come with proper training for you to be able to fully utilize the power it comes with. As much as it comes to us as a surprise being ethical marketers, it probably just makes sense for some unscrupulous marketers to rip off half-baked software and sell it without even knowing what they are selling.
We provide you with full training
Now Let's take a quick look at what you will be able to dominate
once you have eComify in your hands.
BONUSES WORTH $3,595 When You Buy Today
FAST ACTION BONUS #1
Exclusive Ecom Training with Barry & Roger
(VALUE:

$997

)
Yeah, We will organize a live training webinar with eComm and Traffic Gurus to teach you how to bring massive traffic, sales and commission to your ecomify stores
FAST ACTION BONUS #2
eComify Traffic Training
(VALUE:

$297

)
Inside the members area, you will get over the shoulder webinar style training on how to bring huge amount of traffic from untappped source!
FAST ACTION BONUS #3
Exclusive Facebook Group
(VALUE:

$99

)
You will get exclusive access to our secret facebook group to discuss secret ecom stretegies and grow your business
Let's Quickly Recap The Value You Are Getting If You Take Action Today
and Invest In Your self!
Ecomify


Value $97

Webinar Styled Training


Value $47

Bonus #1


Value $47

Bonus #2


Value $97

FB Mastermind Access

Value $97

Total Value : $335
Listen up!

This is the Time When You REALLY Need to Ask Yourself a Question… and Think

REALLY Long and Hard

Before you Answer!
Do You Really Want To
Setup A Passive Money Making Machine

That Works All By Itself

With Minimal Attention

From You?
If Your Answer is YES!!
Then we are here to help you give that push into an ocean of opportunity that's worth $500 Billion so that you can get the Lion's share you so deserve
Just Imagine
Being able to Tap into three of the

biggest eCom giants

in few clicks
Being able to get rid of the hassles the

"traditional eCommerce"

comes with, like

Stocking, shipping, customer care

and all of that BS.
Finally being able to take that vacation you and your family always wanted while

eComify makes passive income

for you
Tapping into a Market so big and

majorly untapped,

that it will make you feel like a 5 year old in a candy store.
Getting your hands into our

amazing cheatsheet of niches

that will instantly give you an edge over others who are trying to do something similar…
Now To The Main Question!

How Much For Such A Great Plugin and The Training It Comes With?

We at eComify headquarters spend months and thousands of dollars building this for our own business and by no means were going to sell it for anything less than $97/month.

After all eCommerce platforms charge similar or more than what we value our plugin at.

And they don't even give you the flexibility we provide you with, where you get to "play" with your store in a very friendly and familiar ecosystem that you might have been using since years now- Wordpress.

Just take a look at them yourself.

Shopify - $179/Month
3DCart - $129.99/Month
Core Comerce - $139.99/Month
Volusion - $75/Month
SparkPay - $149/Month

But We Are Not Charging Anything Close To That!

In Fact We Are not Even Charging You Monthly During This Special Launch!

You Won't Be paying a One Time $97 or $77 Today…

Infect, you won't be even paying anything near $47

We got 3 pricing for you to suit your needs, so that you have full control over what you choose!


If For Some reason you are still not convinced 100% to buy eComify,
Then Let me Make You An Offer You Can't Refuse!
30 Day Money Back Guarantee
In an extremely unlikely event our software doesn't work exactly like we have demonstrated or you don't get the support that we so proudly promise you, we will buy the software back from you... and we can still be friends
The Clock Is Ticking...
If you've been struggling with making money online or offline... and you're ready to take things to the next level...

It can all change the moment you invest in the eComify

Picture right now, how it will feel the moment when local businesses will be craving for your services and practically force them to fork over the cash.

You feel excited and filled with anticipation...

You see profits flooding your account week after week...

You are experiencing the energy, the confidence and life-changing results you deserve... at long last!

All because you decided this is the day to take the action necessary.

Just do it.
To Your Success
Anwesh Rath, Ankit Mehta & David Kirby
EARNINGS DISCLAIMER: EVERY EFFORT HAS BEEN MADE TO ACCURATELY REPRESENT THIS PRODUCT AND ITS POTENTIAL. THERE IS NO GUARANTEE THAT YOU WILL EARN ANY MONEY USING THE TECHNIQUES AND IDEAS OR INFORMATION PROVIDED WITH THIS WEBSITE. EXAMPLES IN THIS PAGE ARE NOT TO BE INTERPRETED AS A PROMISE OR GUARANTEE OF EARNINGS. EARNING POTENTIAL IS ENTIRELY DEPENDENT ON THE PERSON USING THE INFORMATION INCLUDED TO THIS PAGE, THE IDEAS AND THE TECHNIQUES. WE DO NOT PURPORT THIS AS A GET RICH SCHEME. YOUR LEVEL OF SUCCESS IN ATTAINING THE RESULTS CLAIMED IN THIS PAGE DEPENDS ON THE TIME YOU DEVOTE TO THE IDEAS AND TECHNIQUES MENTIONED, YOUR FINANCES, KNOWLEDGE AND VARIOUS SKILLS. SINCE THESE FACTORS DIFFER ACCORDING TO INDIVIDUALS, WE CANNOT GUARANTEE YOUR SUCCESS OR INCOME LEVEL. NOR ARE WE RESPONSIBLE FOR ANY OF YOUR ACTIONS. MATERIALS IN THIS PAGE MAY CONTAIN INFORMATION THAT INCLUDES FORWARD-LOOKING STATEMENTS THAT GIVE OUR EXPECTATIONS OR FORECASTS OF FUTURE EVENTS. YOU CAN IDENTIFY THESE STATEMENTS BY THE FACT THAT THEY DO NOT RELATE STRICTLY TO HISTORICAL OR CURRENT FACTS. THEY USE WORDS SUCH AS ANTICIPATE, ESTIMATE, EXPECT, PROJECT, INTEND, PLAN, BELIEVE, AND OTHER WORDS AND TERMS OF SIMILAR MEANING IN CONNECTION WITH A DESCRIPTION OF POTENTIAL EARNINGS OR FINANCIAL PERFORMANCE. ANY AND ALL FORWARD LOOKING STATEMENTS HERE OR ON ANY OF OUR SALES MATERIAL ARE INTENDED TO EXPRESS OUR OPINION OF EARNINGS POTENTIAL. MANY FACTORS WILL BE IMPORTANT IN DETERMINING YOUR ACTUAL RESULTS AND NO GUARANTEES ARE MADE THAT YOU WILL ACHIEVE RESULTS SIMILAR TO OURS OR ANYBODY ELSE'S, IN FACT NO GUARANTEES ARE MADE THAT YOU WILL ACHIEVE ANY RESULTS FROM OUR IDEAS AND TECHNIQUES IN OUR MATERIAL.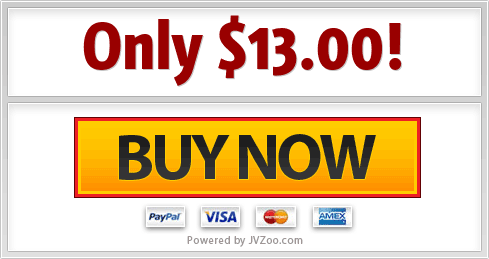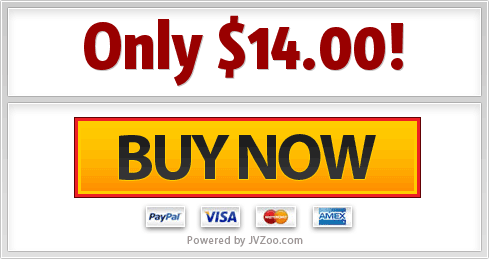 -